FULL_TIME
Functional Analyst

-

NN Belgium

2023-12-04

2023-12-09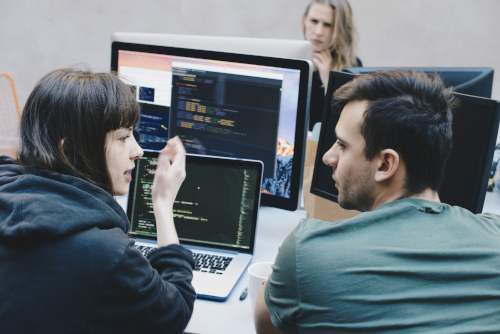 NN is a life insurance company with the greatest aspirations in Belgium. It doesn't matter how different and unique people may be, everyone strives to live a long and happy life. We help people take care of what they really find important in life. As a life insurance company, we protect our customers by providing strong product solutions. And we support each and every Belgian in their search for happiness. With 1.6 million unique customers, 600 happy employees and an annual turnover of 1 billion euro, NN is part of a strong international group. That's why we are delighted to welcome potential colleagues to NN who would like to have a positive impact on the lives of each of our customers!

You will strengthen the IT Delivery team that designs, develops and runs all the applications for NN Belgium. Our approach is Agile, so we work together faster and smarter. There is plenty of room for initiative, and we achieve visible results together in a challenging context.

What impact will you have as Functional Analyst at NN?
As functional analyst, you are the link between the business and the developers within NN. On the business side you'll mainly be working for the Medical Acceptance team. Your users are medical underwriters, who ensure a correct acceptation of our clients' insurance requests. You collect and analyse their business requirements and needs in order to arrive at a fully functional analysis.

You convert these needs into functional and non-functional requirements, by means of user stories or use cases, logical data models, acceptance criteria, or other deliverables
You work in close cooperation with business analysts and developers in order to arrive at a supported and realistic solution
You help bring clarity to the priorities of the different requirements
You take the lead in building the necessary test scenarios and test cases, carry them out yourself or coordinate their execution
You are responsible for the smooth running of existing applications, you help resolve incidents successfully and you notice improvements that can be adopted
In doing so, you deliver the necessary functional documentation for the team and the business. If necessary, you will go beyond your role by diving into more technical aspects or providing more support to the business analyst within assignments.
What do you have to offer as Functional Analyst?
Communication is key in this role, both with your team and with internal or external stakeholders. Being a team player and taking ownership form the rationale behind our Agile way of working. Additionally, the following talents will help you in your role:
Demonstrable experience as a functional analyst. Are you familiar with the life insurance sector? Even better!
Experience in the different deliverables used to make a functional analysis (e.g. context diagrams, use stories/use cases, logical data models, or fit-gap analyses).
A strong knowledge of English, along with a good knowledge of Dutch or French.
Strong analytical skills: a critical, problem-solving and proactive mindset with a 'hands-on' approach.
Experience of in-house development or implementation of packages.
We will ask quite a lot of you, but you will get a great deal in return. What does NN have to offer you?

Care. Clear. Commit. NN provides a job that works for you.

NN needs people like you. People who are genuine and committed; people who are willing to give the best of themselves to our customers, bringing fresh ideas and the necessary drive to take the initiative. People who find our values logical and understandable. Any especially people with a unique personality that can make all the difference. So, just be yourself. That's something we really appreciate at NN!

How?
You will receive an attractive salary, supplemented by fringe benefits that include:
group and hospitalisation insurance, meal vouchers and eco-vouchers, 20 days of holiday a year, plus 12 days of working time reduction leave
You will be given the opportunity to discover and grow your unique talents so that you can develop your career further.
There's a whole range to choose from: personalised training programmes, workshops, coaching, on-the-job learning and so on.
At NN we know very well how important wellbeing is! That's why we focus on achieving a good work-life balance. Working from home, flexible working and online fitness classes are all there to make it easier for you to find the right balance.
And to give your creative side a helping hand, we have also thought carefully about providing an enjoyable, totally refreshed working environment, located in bustling Brussels, literally right next to Brussels South station, where you can feel at home.